Hello everyone! Caitlin, Live Green! Campus and Community Engagement Intern here. We are so excited and thankful to have so many great sustainable organizations joining us for Sustainapalooza this year! While we are looking forward to being in person for the event on March 3rd from 5:30-8:30 in the Memorial Union Great Hall, we know that not everyone is able to join in person. In order to provide information about all the organizations in one place to refer back to and to provide information virtually for those unable to join us in person, we have compiled a list of participating organizations along with information about them, links to resources to get connected to them, and contact information to get in touch with them, as well as some photos and videos that have been provided by organizations. I hope you find an organization that you want to get involved with and learn about more ways you can be sustainable on campus!
Be The Match On Campus
YOU could Be The Match. Every 3 minutes, someone is diagnosed with a blood cancer. We are Be The Match On Campus and we are part of the cure. Through our efforts, we save lives, and YOU could too! Join us in the fight against cancer and make a difference in the millions of lives affected by our work. We plan, organize and staff marrow donor drives around campus and the community, as well as provide opportunities to gain real world experience in leadership, event planning, social media, marketing, fundraising and much more. Be the match encompasses social sustainability and the goal of building resilient communities through volunteering and paying it forward.
Learn more about Be The Match On Campus on the student organization database.
Contact: President Alex Walton, alwal@iastate.edu
Council on the Built Environmental
The organization holds that the built environment is composed of environmental, social, and economic forces as they converge in the reification of human activity. The prospect of a sustainable future is therefore deeply ingrained in an understanding of the built environment. The organization seeks to transcend disciplinary focus by bringing together diverse groups to address relating challenges through scholarship, education, and advocacy.
For more information, refer to the Council on the Built Environment student organization page.
Contact: President Brandon Leeder, bmleeder@iastate.edu
City of Ames Smart Watersheds
The Public Works Department coordinates a stormwater program in cooperation with other City departments and local partners. This program emphasizes stormwater and watershed education and outreach, watershed projects that include installation of practices to improve water quality in Ames, municipal pollution prevention and promotion of stormwater best management practices. It also engages the community to make changes in behavior that will improve water quality.
Learn more about the City of Ames' water conservation efforts by visiting the City of Ames website.
CyRide
CyRide provides transportation throughout Ames, free for Iowa State University students with their ISU ID card. Through public transit, CyRide takes the place of numerous individual drivers. CyRide has several sustainability initiatives, such as purchasing all-electric buses and using biofuels to reduce its carbon footprint.
To learn more about CyRide and their sustainable efforts, visit the CyRide website.
Egyptian Students Association
The Egyptian Students Association (ESA) seeks to represent the Egyptian community in Ames and ensure communication between Egyptians and all others. The association aims to share the Egyptian culture, customs and traditions with American and international students, and to the greater community of Ames. The association tries to bring graduate, undergraduate students and Ames community members together. Additionally, a lot of the information shared and lecturers listened to are based around sustainable agriculture techniques that work to reduce the impact that agriculture has on our land.
Weekly meetings occur Saturdays at 1pm and can be joined via the discord server linked here: https://discord.gg/pZb5c4Ut
Additional information can be found on the student organization database.
Contact: President Moataz Abdelkhalek, moataz@iastate.edu
Engineers for a Sustainable World
Engineers for a Sustainable World (ESW-USA) was founded on the belief that engineers and community members can work together to identify and solve technology-based problems, employing solutions that can be locally sustained, leading to an improved quality of life. Here in Ames, the Iowa State University chapter focuses on the improvement of campus through the design and execution of projects that fit into the ESW values. Some of the projects that teams have implemented on campus include composting systems, solar energy, and stormwater management.
Additional information can be found on the Engineers for a Sustainable World student organization page.
Contact: President Lizbeth Plaza-Torres, lizbethp@iastate.edu
Engineers Without Borders
Engineers Without Borders is a non-profit humanitarian organization established to partner with developing communities worldwide in order to improve their quality of life. This partnership involves the implementation of sustainable engineering projects, while involving and training internationally responsible engineers and engineering students. The activities of EWB-USA range from the construction of sustainable systems that developing communities can own and operate without external assistance, to empowering such communities by enhancing local, technical, managerial, and entrepreneurial skills. These projects are initiated by, and completed with, contributions from the host community working with our project teams.
The organization is currently working to implement a rainwater irrigation system which captures excess rainwater from a school rooftop and transports it for use in farming. They are also working to implement more efficient wood burning stoves that will have much cleaner byproducts that do not contain soot. Other projects include a Clinic, water distribution system, and minimizing post harvest losses of cultivated products in our partner community.
More information can be found on the student organization page and on the Engineers Without Borders Iowa State University Student Chapter Facebook page.
Contact: President Joseph Kim, jykim@iastate.edu, Vice President of Engineering Bradley Norman, brnorman@iastate.edu
Environmental Science Club
The goal of the Environmental Science Club is to provide a space for all Iowa State students interested in Environmental Science with the opportunity to develop their passion for the environment. Through the use of researching opportunities, volunteering, listening to guest speakers, and collaborating with other passionate students, they aim to achieve more understanding and fascination of the natural world.

More information, including links to Newsletters featuring ways to live more sustainably and information about the Grow to Give volunteer project, can be found on the student organization database. You can also learn more and get connected by going to the Iowa State Environmental Science Club Facebook page.
Watch this video created and provided by the Environmental Science club to learn about environmental and self-sustainability through growing and caring for succulents.
Contact: Presidents Elizabeth Heckmann, eheck@iastate.edu, and Tanner Gordon, tjgordon@iastate.edu.
FP&M Recycling Services
Facilities Planning and Management (FPM) Recycling Services is committed to establishing a sustainable campus through the reduction of waste produced, reusing materials as much as possible, as well as recycling materials into new products. Our focus is to continue promoting the three R's: Reduce, Reuse, and Recycle, which is vital in achieving an effective waste minimization/zero waste program. Taking a campus as large as Iowa State University on the path to becoming a zero waste campus is a challenge. By using the waste management hierarchy approach, our goal is to keep 85% of waste out of the landfill by 2025.
To support the zero waste initiative, we have a zero waste team who advocates for the zero waste program across campus to engage peers and colleagues in their respective departments and buildings. Learn more on how to join the zero waste team here.
Do you ever wonder what happens to your throwaways after you dispose of them? At Iowa State University, there are various pathways your waste may travel after it is thrown out — many of which keep it out of the landfill. Follow the flow chart here to see how your waste habits may be affecting the Ames community. Keep in mind the steps you, personally, can take to minimize our impact, as well as to keep waste out of the landfill.
Contact: FP&M Recycling/Special Events Coordinator – Ayodeji Oluwalana, aoluwala@iastate.edu, recycling@iastate.edu
Food Recovery Network
Food Recovery Network works to recover food from campus dining to help end hunger within the Ames community, reduce student food waste, and educate the Iowa State community on food waste and hunger in America. The club participates in weekly volunteer opportunities Fridays at 3pm where they collect leftover food from campus cafes and deliver it to Food at First, a community free-market and meal program. Other volunteer opportunities throughout the year include recovering food from large events on campus.
To learn more about the Iowa State Chapter of the Food Recovery Network, check out their student organization page, their Facebook page, or their Instagram.
Contact: President Anna Lauterbach, annalla@iastate.edu
Global Resource Systems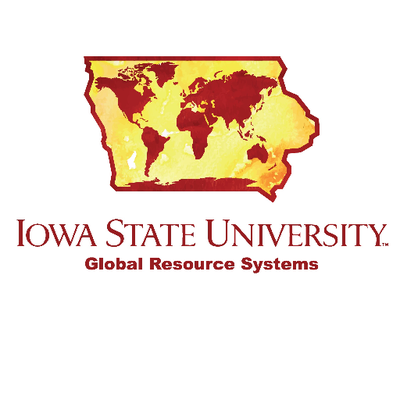 You'll need a backpack and a suitcase for this major. An education in Global Resource Systems involves far more than classrooms, lectures and books. You will understand complex resource issues and become an expert in the global economy, learning it in the most effective way possible…by experiencing it yourself.
Our version of field trips involve flights around the world. Our version of networking means connecting environmental, social and economic disciplines. And, when we say read, we mean you'll be flipping through textbooks and your passport booklet.
This major allows you to dedicate your life to overcoming challenges and making a difference in the quality of life around the world. You will develop and understand strategies for using human and natural resources to positively impact local and global resources.
Global Resource Systems studies the way the world uses its limited resources to create sustainable systems. With award-winning faculty from experienced, diverse backgrounds, the Global Resource Systems program offers a strong community of skilled faculty, advisors, and support. Our staff is passionate about our students and their learning while at Iowa State and beyond. By integrating social, agricultural and natural sciences, GRS courses explore how to efficiently use the world's resources on a global scale. GRS classes are collaborative in nature and allow students from a variety of disciplines to explore some of the world's most pressing issues, sparking discussions and solutions that will stick with you long after final exams are done.
To learn more about the Global Resource Systems program, visit the Global Resource Systems website.
Contact: Kevin Duerfeldt, kduerf@iastate.edu
Greeks Go Green
The purpose of this organization is to provide students at Iowa State University with a platform to get involved in sustainable practices and spread awareness within the Ames Community, with an emphasis on Greek Life. Greeks Go Green will focus on sustainable projects for members to pursue initiatives and serve as a network for 'Green Activism' in the surrounding community.
Learn more about this organization and get involved through their volunteer opportunities by visiting their student organization page or the Greeks Go Green at Iowa State Facebook page.
Contact: President Abby Burns, arburns@iastate.edu
International Association of Students in Agriculture and Related Sciences (IAAS)
The goals of the International Agriculture Club (IAAS) are to stimulate interest in the field of international agriculture, to support international events and opportunities on the ISU campus, and to prepare students for a wide range of opportunities and careers in agriculture around the world. We accomplish these goals with biweekly meetings, farm/industry tours, and a variety of domestic and international conference opportunities.
For more information, visit the IAAS student organization page or the International Agriculture Club, IAAS at ISU Facebook page.
Contact: Presidet Marit Hovey, mhovey22@iastate.edu
Iowa State University Department of Resident
The Department of Residence houses more than 90% of the incoming freshman class each year. In pre-COVID times, the total number of students living in DOR properties was more than 10,500. To put that in perspective, we would be the 37th largest city in the state.
The DOR is a proud partner in Iowa State's Live Green! Initiative. In 2019, the residence halls enacted a single stream recycling program to make recycling more convenient for the students. It seems to be a success. Despite the pandemic, 156,660 pounds (78.33 tons) of materials were recycled in 2020 in the residence halls.
Geoffroy Hall, the DOR's newest residence hall, is LEED Gold certified. LEED certified buildings have demonstrated leadership in sustainable uses of water, resources, generating less waste, and supporting the health of their residents.
Other residence hall initiatives include:
Replaced old light fixtures with energy-efficient LED lights
Installed new windows in all buildings
Put in over 200 water bottle filling stations (in Dodds House in Friley Hall the water bottle filling station has eliminated 119,710 plastic bottles from going to the landfill).
The facilities staff uses chemical-free cleaning products
Students have a lot of input in the DOR's initiatives. This past year, students in the SUV community proposed, designed, and implemented a composting program within that community. In addition, several houses in the residence hall have a sustainability chair in their house cabinets.
To learn more about the DOR and their sustainable initiatives, visit their website, or check out their Facebook, Instagram, Twitter, and YouTube.
Contact: DOR Communications Specialist Chad Bauman, ccbauman@iastate.edu, 515-294-6243
ISU Dining
ISU Dining is a large campus organization that serves a variety of customers. Our residential dining centers, cafés, convenience stores, food court, restaurants, food trucks, catering department, culinary support center, bakery and food stores are all here to serve you. We work closely with student and faculty groups to ensure that we are meeting and exceeding the needs of the Iowa State community. With us, eating green means more than a big bowl of fresh spinach spring mix. Recycling, local purchasing, composting food waste and even buying apples grown by students are all ways we're greener than our lettuce.
To learn more about ISU Dining's sustainability initiatives including composting, recycling, local food purchasing, and partnership with Food at First, check out the ISU Dining website Sustainability tab.
Mustard Seed Community Farm
Mustard Seed Community Farm practices organic and regenerative agriculture and wants to share the skill of growing healthy food with everyone. Located north of Ames, IA, we have a small CSA and also grow food for the shelters and soup kitchens in the area. We also deliver gift boxes directly to families' homes and partner with the Farm to Clinic gift food and nutrition program. If you would like to see some more details about how we have distributed food check out these informative graphs.
For more information, as well as to check out internship opportunities available, visit the Mustard Seed Farm website. You can also check out their Facebook page.
Contact: Kara Grady, kcgrady@iastate.edu. Mustard Seed Farm, mustardseedbee@gmail.com, 515-231-2002
Mustard Seed Farm is located at 366 W Ave. Ames, IA 50014
Pay It Forward
Pay It Forward is an established service and volunteer student organization at Iowa State University. It is established for the expressed purpose of revealing leadership through service, relationship and action. Pay It Forward is engaging college students in service and leadership over spring break, and throughout the school year in the Ames community.
To learn more about the volunteer and travel opportunities provided by Pay It Forward, link to their volunteer sign-up form and email list, visit their student organization page.
Contact: President Jacob Vos, jvos@iastate.edu
Students Helping Our Peers (SHOP)
The SHOP was created by a group of students looking to give back to their community. Our mission is to engage with anti-hunger advocates and serve the student population by increasing hunger awareness and food security. We are located in Beyer Hall, room 1306. Our hours are Tuesday and Friday 10:00 AM – 2 PM. We also have food pantries at Frederiksen Court Community Center and Schilletter-University Village Community Center. The SHOP is run by volunteers and the food is obtained through donations. Students may come in and pick-up food without showing any ID, which makes this service completely anonymous.
*If you are able to come to Sustainapalooza in person, you can bring a nonperishable food donation to give to the SHOP! This donation will also complete a square on the BINGO card and may help you win more sustainable prizes at the event!*
Learn more about this on campus food pantry by visiting their student organization page or stay up to date on their hours and operations by going to their Facebook page.
Contact: President Belinda Heckman, bheckman@iastate.edu, Vice President Carolin Stokes, cmstokes@iastate.edu
Student Wellness
Student Wellness plans, implements, and evaluates health promotion and prevention strategies that focus on health and wellness issues that directly affect student success, higher learning, and personal development such as Power-based personal violence, suicide, mental health, substance use, body image and disordered eating, sexual health, and more. The ISU Student Wellness office offers a variety of programs and services focused on promoting the health and wellbeing of students focused around the 8 dimensions of wellness: emotional, spiritual, intellectual, physical, environmental, financial, occupational, and social. In this video, Student Wellness focuses on the dimension of environmental wellness and the Peer Wellness Educators share how they incorporate environmental wellness into their daily lives.
Learn more about the programs and services offered by Student Wellness by visiting the Student Wellness website.
The Student Wellness Office is located in A37 Friley Hall, 212 Beyer Court Ames, IA 50012
Contact: studentwellness@iastate.edu, 515-294-1099
Social media links: Twitter, Instagram, and YouTube
The Green Umbrella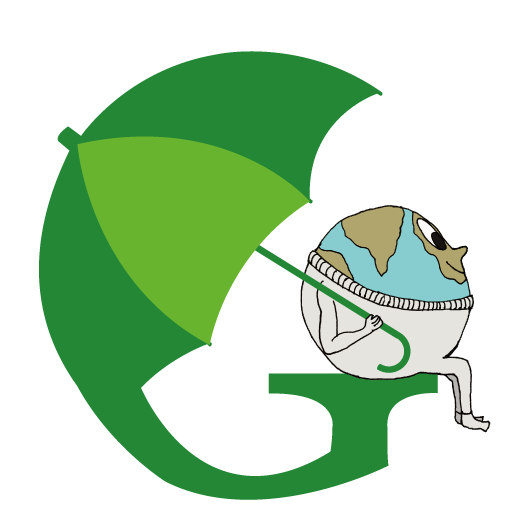 The mission of The Green Umbrella is to bring together different student sustainability organizations to make Iowa State students more aware of sustainable efforts around them. Our goals are three-fold. 1. Create an open forum for discussion about Green Initiatives at ISU. 2. Act as one voice to ISU administration about student sustainability issues 3. Brainstorm ways to teach students how they can make their lives more sustainably, how they can participate in Go Green efforts, and how they can voice their opinions on sustainable issues.
For more information, visit The Green Umbrella page on the student organization database or their Facebook page.
Contact: Presidents Amanda Ortiz-Pellot, aiortiz@iastate.edu, and Sophia Wilker, swilker@iastate.edu
Uganda Alliance

The Iowa Uganda Alliance is a campus organization designed to improve the mutual understanding of the Iowa State Uganda Program among faculty and students. The organization will also conduct sales of products produced by rural enterprise projects through a "Globe Shop" to increase economic opportunities for the people of Uganda.
Learn more about the organization, their meetings, and special events on the Uganda Alliance student organization page.
Contact: President Inna Couri, icouri@iastate.edu
With so many wonderful organizations on our campus and in our community, there are ample opportunities to get involved! We are so grateful to everyone who is continuing to work relentlessly and who are resiliently united in our mission to create a sustainable future. Keep an eye on Live Green's Facebook, Twitter and Instagram platforms to stay connected, and for updates and coverage of Sustainapalooza on March 3rd.
Have a great week!